You may know that Oak Ridge has a wonderful summer farmers market in Jackson Square, but many folks are surprised to hear we have a thriving, indoor Winter Farmers Market as well. It meets indoors at St. Mary's Catholic School gym, Saturdays 10 a.m. to 1 p.m., December through February (closed Dec. 24 & 31).
Our 44 vendors must make, bake or grow what they sell.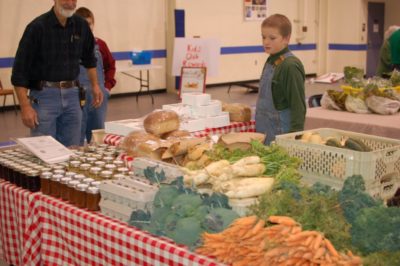 "What grows in the winter?" you might ask. OK, maybe you don't, but I hear that question nearly every day!
Well, in Tennessee, our average winter temperatures are in the mid-40s, and drop below freezing only a few days at a time, typically. That means, with modern farming techniques like hydroponics and high tunnels, skilled farmers can extend the season for cool-weather crops well into January and February.
Plus in addition to farmers, we have several bakers, artisan crafters and a few food trucks serving brunch and lunch as well!
The market has a free Kids Club, too. Children's who attend 5 times and get their passport punched will receive a $5 token to spend in the market. And the market accepts cash, credit/debit and EBT cards.
So, since I'm on a kick with the number five, here's my list of 5 Market Favorites:
1) Lettuce
This is my favorite cool season crop. But there are others like kale and Swiss chard, broccoli and all the winter root veggies. I'm not much into rutabagas, but to each his own!
2) Eggs
Chickens slow down egg production in the winter, but they don't quit completely. Personally, after eating farm fresh eggs for years, I don't like any other. Yes they're a little more expensive, but do you really want to eat icky ones?

3) Tilapia
One of our vendors grows tilapia and lettuce in a hydroponic system. "It's a very clean produce," explains Trish Dean, owner of Eco-Rich Farm with her husband, Jeff. You don't even have to wash the lettuce, she says, because the water never touches the leaves. Isn't that interesting? Yummy, too. And while we're at it, we also have beef sellers here and here, and you can find chicken and pork as well.

4) Tennessee Cashmere
Otherwise known as alpaca yarn! We have alpaca knitters here and here. Alpaca is as so soft, so strong and light weight, you really have to touch it to believe it. Plus, there are other artisan crafts bringing all kinds of interesting and unique gifts, children's clothing, handmade soaps and more.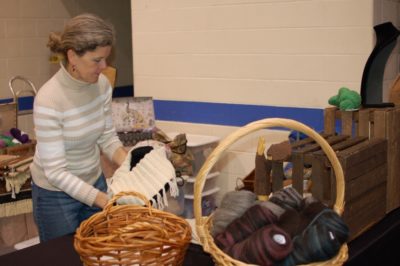 5) Lunch
With a rotation of several food trucks, you can always find something to eat for lunch or brunch. Bring it inside to the eating area, to visit with neighbors and get to know your farmers.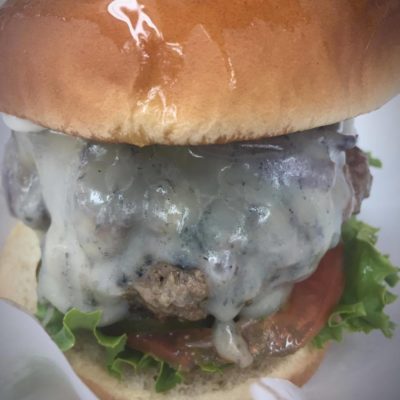 The mission of the Winter Farmers Market by Grow Oak Ridge LLC, is to sustain the local food system, be an incubator for small businesses, and provide a community gathering spot in Oak Ridge.
Come out and see for yourself! Visit us at www.GrowOakRidge.org.