09apr9:00 am12:00 pmRain Gardens for Tennessee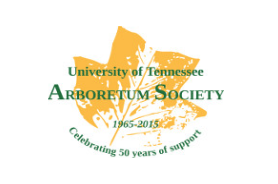 Event Details

The UT Arboretum Society is offering Rain Gardens for Tennessee a class/workshop
on building a rain garden on Monday, April 9th from 9:00 a.m. to 12:00 p.m. The lecture session
is from 9:00 a.m. to 10:00 a.m. and the outdoor workshop is from 10:00 a.m. to noon where
participants will learn to build a rain garden at the arboretum.
During the class session, participants will learn how a rain garden will improve
landscape. Please wear proper work clothes and footwear for the outdoor work project session.
Registration is required. Lunch for participants in the work session will be provided by
the UT Arboretum Society. The fee is $5. To register, call Janet Bigelow at 865-675- 3822 by
Friday April 6. Attendance is limited to 25. Volunteer credit is available for the work session.
Teaching the class will be Dr. Andrea Ludwig, Associate Professor of Ecological
Engineering in the Biosystems Engineering and Soil Department at the University of Tennessee.
Dr. Ludwig is the co-director of Tennessee Smart Yards, a sustainable landscaping educational
program that seeks to certify private property across the state as "Tennessee Smart Yards." Dr.
Ludwig has worked as the State Stormwater Management Specialist for UT Extension since
2010. In that role, she works with local municipal governments to help support their green
infrastructure programs. In addition, she holds a Ph.D. in Biological Systems Engineering from
Virginia Tech.
To learn more about this class or the UT Arboretum Society, go to
www.utarboretumsociety.org. For more information on the program, call 865-483- 7277.
Time

(Monday) 9:00 am - 12:00 pm
Location

UT Arboretum – Oak Ridge

901 S. Illinois Avenue