18mayallday19alldayRun under the stars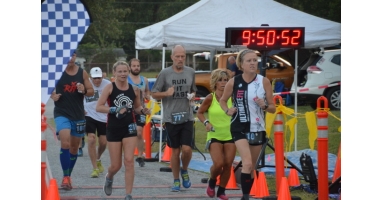 Event Details

We're doing something NEW! in 2019.  We are starting at 6PM, and you can choose from 3hr; 6hr; or 12hr categories.

This is a night time runs. Run, jog, walk, rest, stop and start as much as you'd like.
The objective is to see how far you can go; however, you can stop at any time if you've reached your goal or if you've had enough. The Oak Ridge course is a USATF CERTIFIED (TN19003BW) 1.1937 mile fine crushed stone, winding gravel path in AK Bissell Park. Flat course, with less than 20′ of gain/loss per loop. Just enough to break things up a bit.

Sign up HERE!
Time

may 18 (Saturday) - 19 (Sunday)
Location

A.K. Bissell Park

1401 Oak Ridge Turnpike