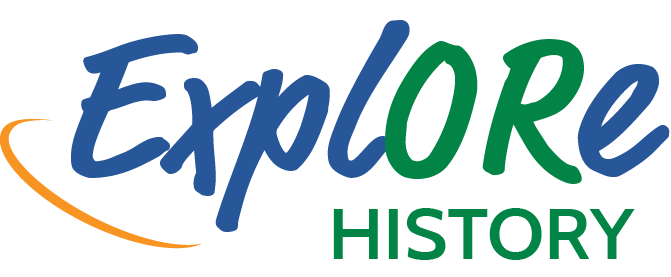 The Manhattan Project
With the hope of developing technology that would end World War II, the U.S. government built Oak Ridge under a cloak of great secrecy. In 1942, the U.S. Army Corps of Engineers purchased land that would become Oak Ridge, the first and largest of the three Manhattan Project sites that were built to produce the world's first atomic weapons. Inside top-secret plants located in valleys near Oak Ridge, scientists and workers used two methods, and then eventually three, to produce fissionable material needed to develop atomic bombs.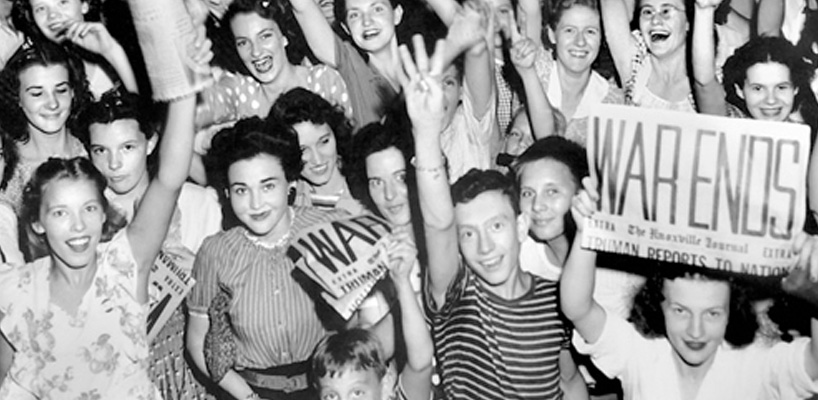 The Secret City
When the Japanese attacked Pearl Harbor on Dec. 7, 1941, the city of Oak Ridge didn't even exist. In an effort to end the war, the U.S. government purchased rural farmland in 1942 and rapidly built the city of Oak Ridge, which would play a pivotal role in the Manhattan Project. Just two and a half years later, the Secret City skyrocketed to a population of 75,000, making it the fifth-largest city in Tennessee at the time.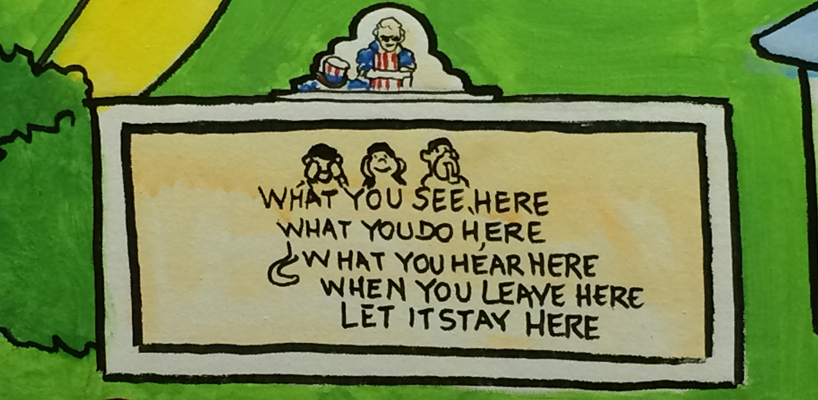 Manhattan Project National Historical Park
New in 2016: The Manhattan Project National Historical Park. This is a 3-site park located in Oak Ridge, TN; Los Alamos, NM; and Hanford, WA featuring sites and facilities, equipment, and artifacts related to the unprecedented top secret government program that enabled the United States to develop the atomic bomb and ultimately put an end to World War II. The Manhattan Project National Park tells the story of the people, events, science, and engineering that changed the world forever.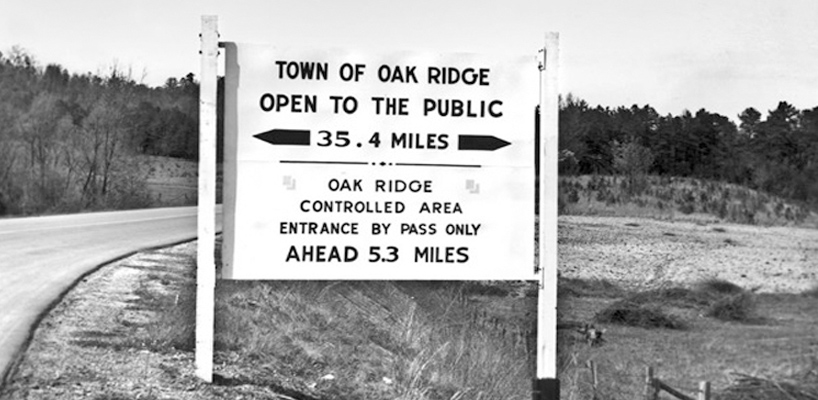 The American Museum of Science and Energy
This family-friendly museum features diverse exhibits that delve into the science behind light, color, sound, electricity, weapons, robotics, atoms, and much more. As one of the best science museums in the southeast, American Museum of Science & Energy (AMSE) shows how STEM education is applied in real-world settings. For STEM teachers searching for inspiring science field trips, AMSE offers innovative, hands-on learning opportunities that students won't forget.
International Friendship Bell
This 8,000-pound bronze bell is a testament to the hope for everlasting peace and goodwill throughout the world. Cast in Japan, the bell is the first monument between a Manhattan Project city and Japan. The International Friendship Bell is located in Bissell Park as part of the Secret City Commemorative Walk.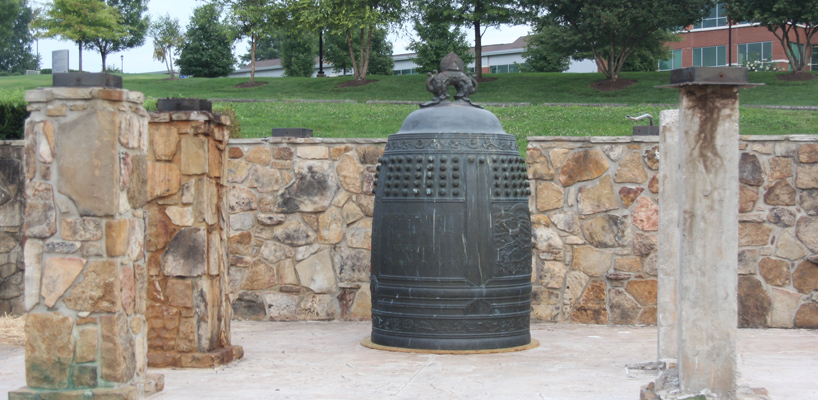 Y-12 History Center
Learn more about the history of nuclear weapons, Y-12 National Security Complex, and Oak Ridge's role in the Manhattan Project as you browse through New Hope Center's artifacts, displays, photos, and videos. In an effort to end World War II, the U.S. government built Y-12 as part of its top-secret Manhattan Project, which developed the world's first atomic bombs. Today Y-12 National Security Complex continues to operate as a manufacturing facility for components of nuclear weapons. To uphold national security, not all areas of Y-12 are open to the public.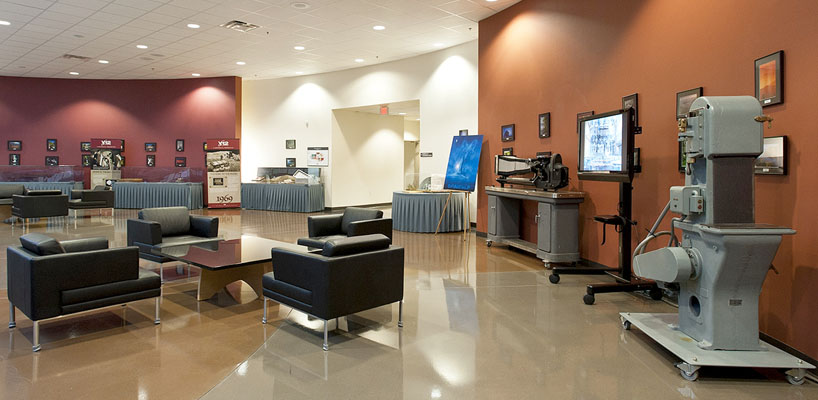 Jackson Square
Jackson Square lies at the center of the historic district, which once served as the city's original town site. During World War II, this area was open 24 hours a day, 7 days a week. Today Jackson Square features a variety of eclectic shops, delicious restaurants, lush gardens, and historic displays. For about 60 years, the Oak Ridge Playhouse, one of the South's premier theatres, has also called Jackson Square home.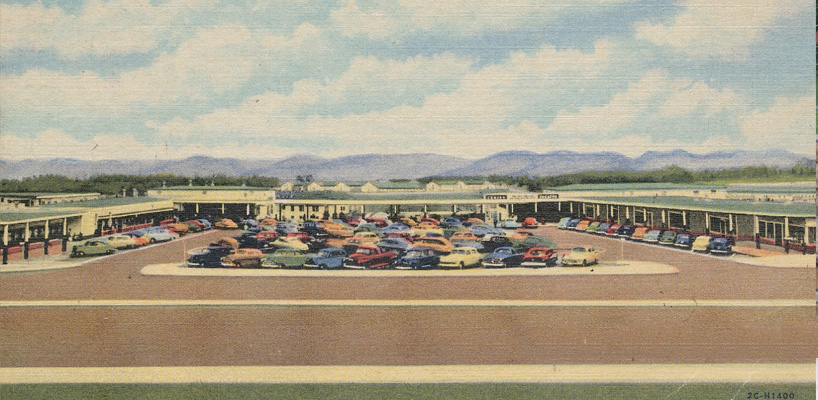 Alexander Inn
The historic Alexander Inn, originally known as The Guest House, was built during the Manhattan Project to house official visitors and was later used as a hotel. Included on the National Register of Historic Places, this historic gem is just a short walk from Jackson Square.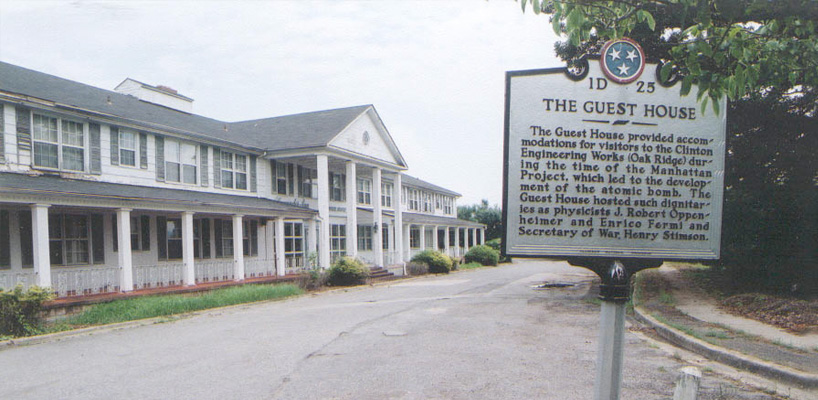 Secret City Commemorative Walk at Bissell Park
Located in Bissell Park, this memorial honors the thousands of men and women who moved to a city that was not found on maps to help end World War II. The memorial's oval walkway features 10 bronze plaques that tell the story of Oak Ridge and its role in the war. The Secret City Commemorative Walk also displays a series of eight bronze markers that chronicle what life was like for people who lived in Oak Ridge while it was closed to the public. Concluding the walk are four 30-foot-long "Founder Walls," which display the 1,488 original founders who came to work in Oak Ridge during 1942 – 1949.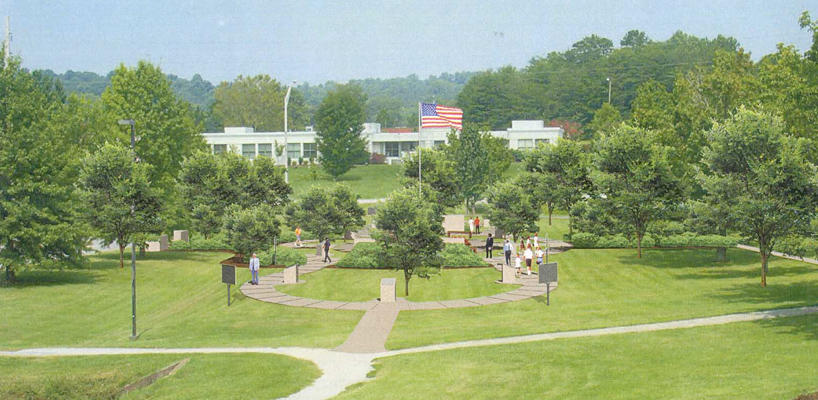 Wheat Burial Ground
Believed to be part of the Gallaher-Stone Plantation, this 1850s slave cemetery has more than 90 unmarked graves. The burial ground includes a poignant monument in memory of those held in bondage.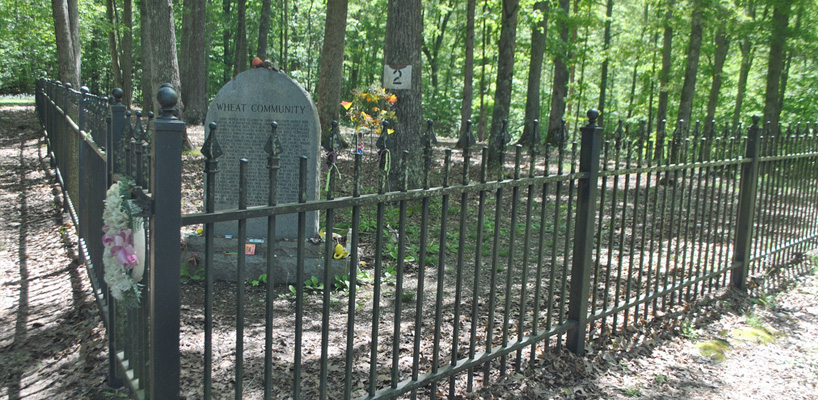 Chapel on the Hill
This beautiful wooden chapel was Oak Ridge, Tennessee's primary church during the Manhattan Project. Completed in October 1943, Chapel on the Hill was originally a multi-denominational chapel shared by Catholic, Protestant, and Jewish congregations. Nondenominational services are still held in the chapel to this day. Visitors are welcome.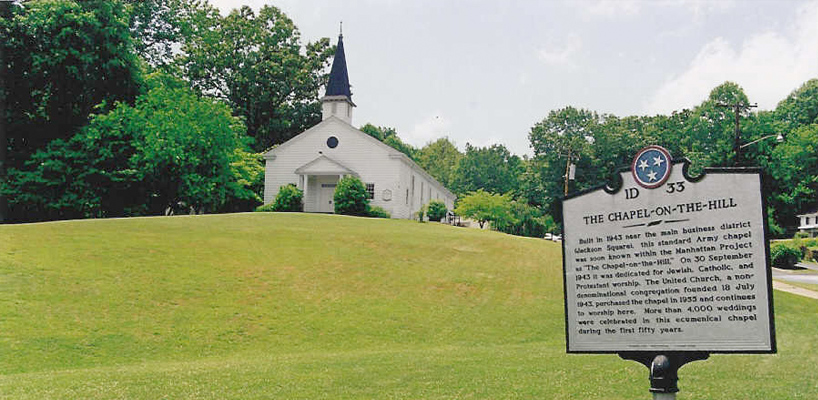 John Hendrix Memorial Prayer Walk
The John Hendrix Memorial Prayer Walk is an easy half-mile historic nature trail, which tells the story of John Hendrix. According to local legend, Hendrix was just an ordinary farmer until he started having visions in 1900 about the future of Bear Creek Valley, which became Oak Ridge. After sleeping in the woods for 40 days and nights, Hendrix apparently had a vision that "Big engines will dig big ditches, and thousands of people will be running to and fro. They will be building things, and there will be great noise and confusion, and the earth will shake."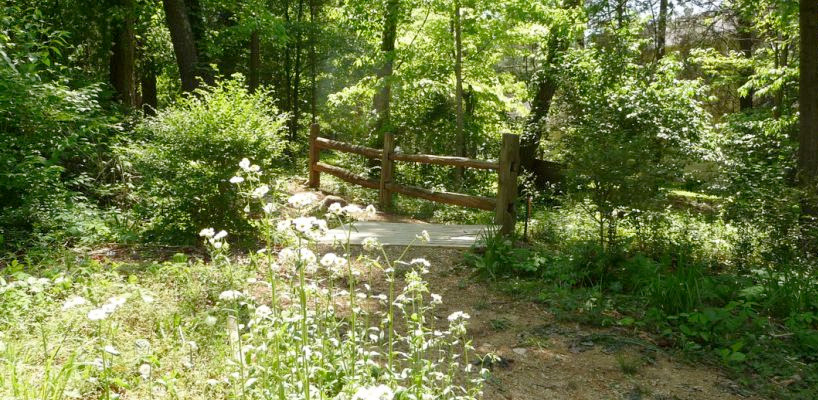 K-25 Virtual Museum
This virtual museum tells the story of the K-25 facility in Oak Ridge, which was used to enrich uranium to fuel one of two atomic bombs that would end World War II. The K-25 Virtual Museum tells the story of the K-25 facility and its contributions to defense, energy and technology advancements through the 1990s.