Hidden in plain sight.

Some are right next to the road and some require a little hiking…
My friend, Steve Oliphant, is a great hiker and also an excellent historian. I asked him to list the top 10 Secrets of Oak Ridge knowing he would focus on those of interest to him and many would be related to hiking trails.
If you enjoy hiking the 85 miles of trails within the city limits of our "Secret City" of Oak Ridge, you may well identify with some of these locations that Steve has identified.
Haw Ridge Silo – Located 2.5 hiking miles from the Old Edgemoor Bridge kiosk, is a tall silo and foundation ruins site from a large-scale cattle and dairy ranch on the Clinch River opposite Bull Run Creek. Best to go in early spring when the leaves are still off trees but wildflowers are blooming along the way. I think this is the best artifact site in Oak Ridge. It also passes several old home sites with artifacts. Take the East Edge and East Shore trails to the Silo trail in Haw Ridge Park.
Elza Gate Manhattan Project materials staging area. Located on the Worthington cemetery trail at Elza Gate park is the first staging area for materials delivered by railroad to the Elza, Tennessee railroad stop. In 1943 thousands of mattresses, sinks, tubs, etc. were ordered to deliver to an area with a population of a few hundred people. The area is now a scenic TVA wetlands birding observation dock where over 100 varieties of song birds have been recorded on the Worthington cedar barrens hiking trail. It's short 1-mile round trip. The World War II era railroad spur from here to the Y-12 facility will be soon converted to a rail-to-trails path.
East Fork Riparian Trail – This new trail features a sturdy concrete yet mysterious pedestrian bridge crossing the flood prone East Fork Creek. It also passed the historic Jefferson Tavern which was the first bus depot in Oak Ridge. The interior of the tavern contains the perfectly preserved ticket window and several vintage photos. Today it is a well maintained (but smoke filled) bar. Across the road and on the trail, is the historic Jefferson Soda Fountain.
Little McAfee Knob – Located less than a mile west at the Key Springs Road access of the North Boundary Trail is a rock formation that is similar to the famous McAfee Knob on the Appalachian Trail in Catawba, Virginia. Adventurous hikers can pose for a similar picture as many AT hikers in this beautiful spring wildflower spot in Oak Ridge.
Melton Lake Greenway high point overlook – This small pull off contains a scenic view of the Clinch River, the Old Lee's Shoals Emory Road river crossing, and a grand view of the Cumberland Mountain Tennessee Valley Divide.  The most striking sharp mountain peak is the 3,100′ elevation Pinnacle Mountain, located near Windrock Fields. Trees have grown back here blocking summer views, perhaps that could be opened back up again.
Cedar Hill Greenway – This 2.5-mile loop hike was constructed in 1994 with a $15,000 State of Tennessee grant. It passes the Manhattan Project Guest House hotel, Chapel on the Hill, Jackson Square, Big Ed's Pizza, Blankenship Field, Jack Armstrong Stadium, miles long underground drainage tunnels, and the Pine Valley and Cedar Hill historic school sites. This is one of the few hiking trails in the state that passes a number of fine restaurants and shops in the vibrant original city center area of Oak Ridge.
North Ridge Trail views – The three best mountain view spots are near parking areas on the North Ridge Trail. My favorite is off Old Batley Road. To find it park at the trail sign bend on this road and hike uphill to the powerline clearing. There is a commanding view of Walden Ridge, Frozen Head, Brushy Mountain, Windrock Mountain, Buffalo Mountain windpark, and Vowell Mountain. North Ridge Trail Fall colors and Spring wildflowers. I lead hikers from all over Tennessee who are amazed with how unique both fall and spring are on this trail that was opened 50 years ago.
Bull Bluff on the Clinch River blueway – A stunning 250′ high bluff is located on Williams Bend on the Clinch River across from Melton Lake park in Knox County. It's a photographers' favorite with the constantly changing light where water, rock cliffs, trees, clouds, and sky converge.
Other historic and interesting spots close to the road are the west end checking station, Oak Ridge International Friendship Bell, Secret City Commemorative Walk, Rock Pillar Bridge on the Emery Road, railroad bridge at Calhouns, Freels Bend cabin, George Jones church/Cumberland Presbyterian church marker, Brannon house, and the history of the crossroads tavern at the old Lockett and Key family stores on Robertsville Road.
Steve and I have teamed up when he has asked that I open the West Checking Station for tours by his hiking groups. Steve formed "Secret City Hikes" in January 2019 and the hiking group has now grown to 102 members. If you are an avid hiker, look him up! What a great way to celebrate our "Secrets!"
Ray Smith
Oak Ridge City Historian and Explore Oak Ridge Guest Blogger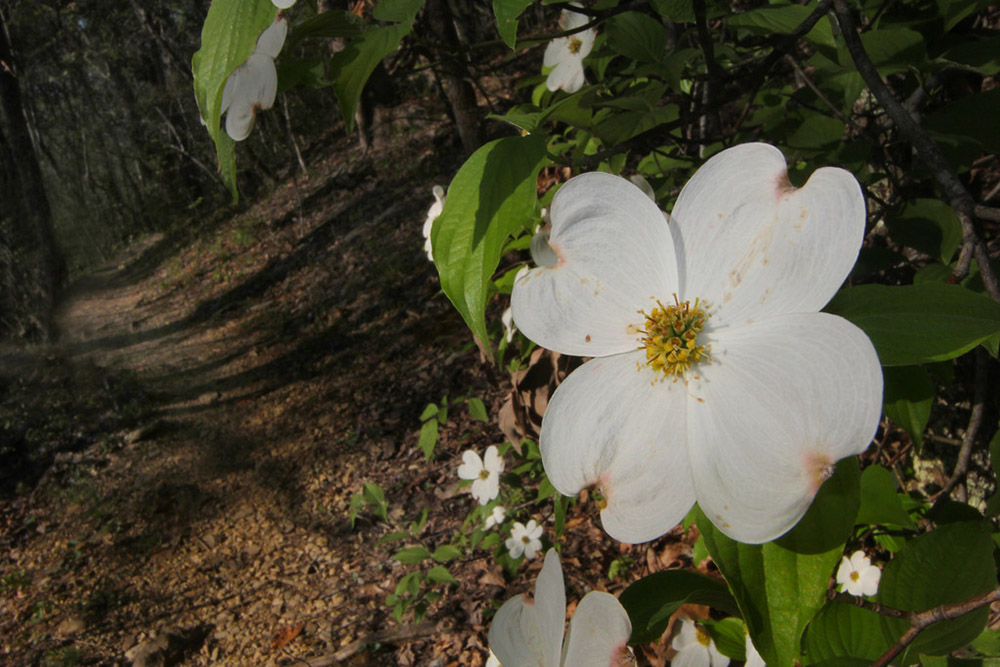 Photo credit: Ray Smith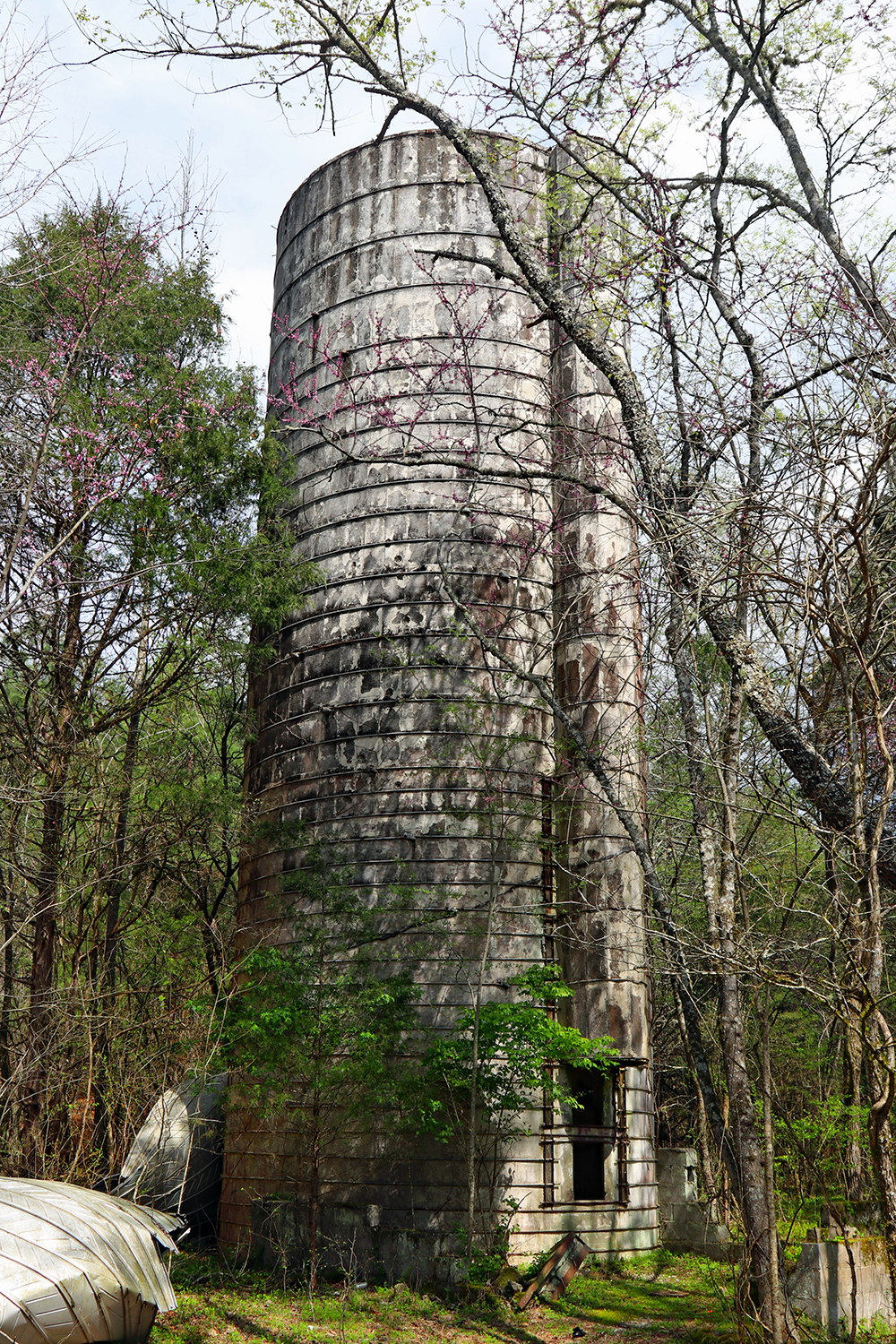 Photo credit: Ray Smith
Photo credit: Ray Smith