Cars for Canines
Happening August 20, 2022 at Melton Lake Park from 10am-2pm!
Come down to the waterfront for the 2nd annual Cars for Canines event! Enjoy a car show presented by Summer Knight Cruisers, live music, door prizes and pet friendly fun! Grab a bite or a brew from Crafter's Brew, Forks In the Road, Top Notch Tacos, or Kona Ice. Veterinarian Matt Jinks will be onsite to microchip pets and provide rabies shots.
All proceeds will go to the Oak Ridge Animal Shelter and Anderson County Humane Society, who will be present with furry friends who need homes!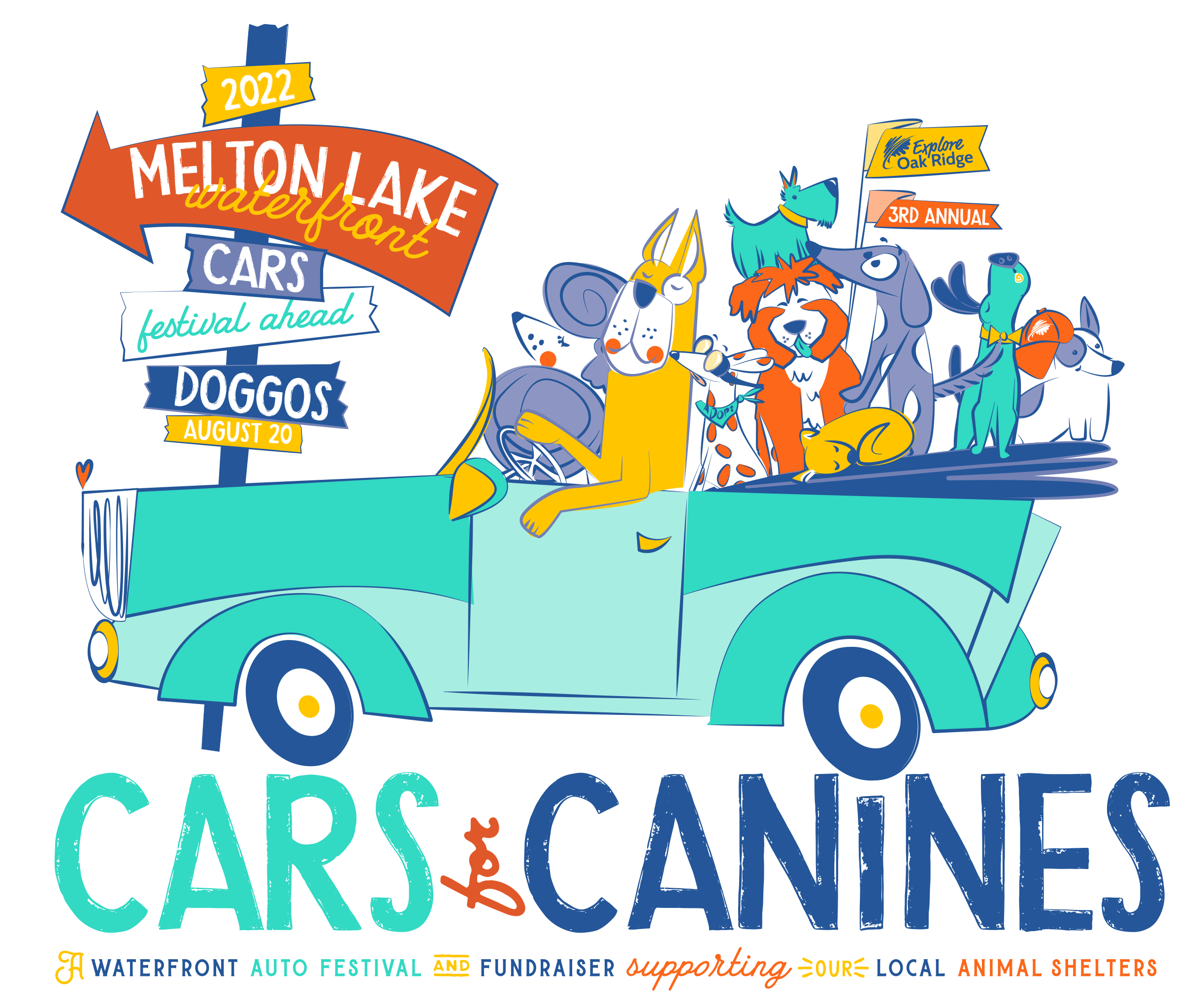 Want the inside scoop?
We'll pull together a list of great events, some ideas for beautiful scenic views, add a dash of insider tips, and deliver it right to your mailbox.