The Secret City
Born in war, Oak Ridge is the "Secret City" with a big story to tell.
When the Japanese attacked Pearl Harbor on Dec. 7, 1941, the city of Oak Ridge didn't even exist. In an effort to end the war, the U.S. government purchased rural farmland in 1942 and rapidly built the city of Oak Ridge, which would play a pivotal role in the Manhattan Project. Just two and a half years later, the Secret City skyrocketed to a population of 75,000, making it the fifth-largest city in Tennessee at the time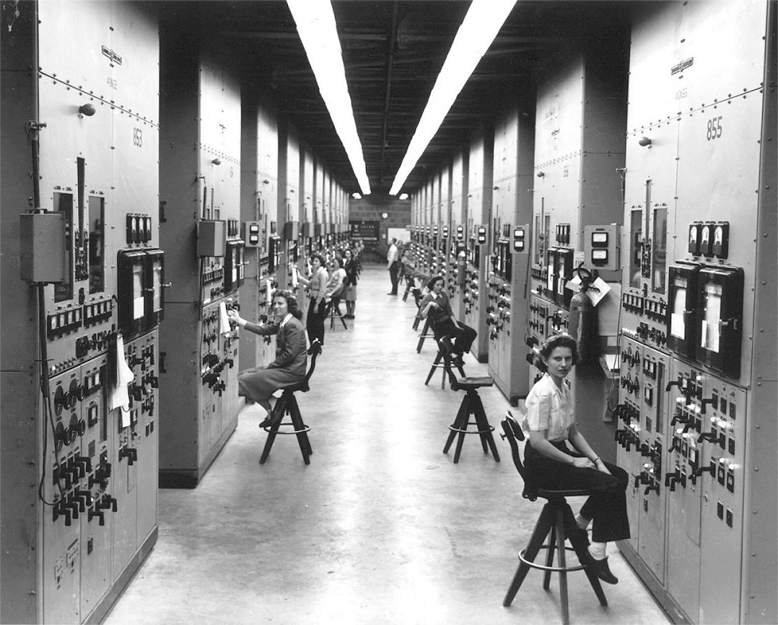 CALUTRON GIRLS
The Calutron Girls were a group of young women, mostly high school graduates who joined the World War II efforts in Oak Ridge in 1945. Although they were not allowed to know at the time, they were monitoring dials and watching meters for a calutron, a mass spectrometer that separates uranium isotopes. The enriched uranium was used to make the first atomic bomb. Watch this video to learn more about their fascinating story.
OAK RIDGE: THE SECRET CITY
In this video, author Denise Kiernan (Girls of the Atomic City) shares five things you might not have known about The Manhattan Project's Secret City.
THE OAK RIDGE STORY
It was the greatest industrial project in the history of the world, and its outcome was the most significant event of the 20th century. From 1942 – 1946, the United States Government conducted a classified operation known as the Manhattan Project.
Click the orange boxes to see additional videos.
OAK RIDGE: THE SECRET CITY
Want the inside scoop?
We'll pull together a list of great events, some ideas for beautiful scenic views, add a dash of insider tips, and deliver it right to your mailbox.