The American Museum of Science and Energy in Oak Ridge is a must-see for all science-lovers. When you visit Oak Ridge, you won't want to miss out on an afternoon filled with fun at the American Museum of Science and Energy. You'll be able to combine both education and fun when you explore the various exhibits at the museum. Here are 3 reasons to plan your visit to AMSE in Oak Ridge: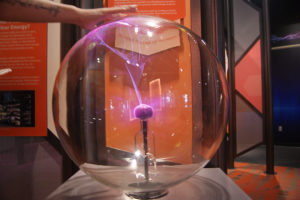 1. Hands-on Learning
Who says learning can't be fun? At the American Museum of Science and Energy, you'll be able to explore science in a whole new way – through hands-on learning opportunities! The different exhibits include video presentations, self-directed activities, visual demonstrations and more. For example, the Earth's Energy Resources exhibit includes maps, tools, models and audiovisual materials to explore the different energy sources found on Earth. Your family will love the opportunity to learn new things in a way that you'll remember forever. You'll have a great time exploring the different exhibits and learning all about science and energy!
2. Variety of Exhibits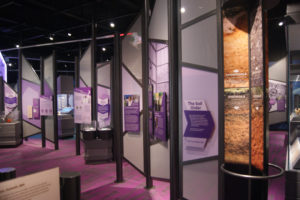 AMSE has a variety of exhibits for visitors to enjoy, so you can explore everything about how science is applied in real-world settings and how important moments in history often involve scientific breakthroughs. If you want to take a look at history through a scientific lens, explore the Story of Oak Ridge Exhibit and the Y-12 National Security Exhibit. The Story of Oak Ridge Exhibit includes a panorama of historical photographs, documents and artifacts that explain the Manhattan Project and construction of Oak Ridge, and the Y-12 and National Security Exhibit features models of weapons, protective clothing and tools, and hands-on activities that demonstrate processes, safety features and careers at the Y-12 plant in Oak Ridge. Families with children will love the Earth's Energy Resources Exhibit, as well as the Exploration Station, which includes activities that explore light and color, sound, problem-solving, static electricity, robotics, vision and more. Science-lovers, don't forget to spend some time at the World of the Atom exhibit, which helps students learn about atomic scientists, fusion and nuclear energy in space! Also on display at AMSE is an original Oak Ridge flat-top house. It has been restored from the 1940s, when it was originally built to help fill neighborhoods in the "secret city." Visitors can tour the house as part of their admission to AMSE!
3. Great for All Ages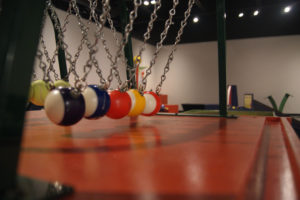 People of all ages will enjoy the American Museum of Science and Energy, from children to adults. That's why it's the perfect trip for families! The video presentations and visual displays make it easy for everyone to learn and understand the different exhibits. Visitors can also participate in guided bus tours by the U.S. Department of Energy and Manhattan Project National Historical Park. The tour highlights the history of Oak Ridge and the history of science and technology at the three DOE/Oak Ridge facilities. Before you leave AMSE, stop by the gift shop, which has a variety of awesome science gifts everyone will love! You'll be able to find the perfect souvenir to remind you of your visit.
The American Museum of Science and Energy provides a day of fun for all visitors. Not only will you get to participate in exciting activities, but you'll learn new things and explore all there is to know about science and energy. If you love science and you love learning, you'll love AMSE. It's an incredible experience you won't want to miss. Start planning your trip to the American Museum of Science and Energy in Oak Ridge today!