If you're looking for an outdoor adventure during your trip to Oak Ridge, TN, it's hard to beat Windrock Park! Located less than 15 minutes away from the heart of the city, this gorgeous park is the largest privately-owned trail system in the nation. Whether you're in the mood for an adrenaline-fueled thrill ride through the forest or a peaceful afternoon amongst East Tennessee's beautiful scenery, Windrock Park does not disappoint. To help you make the most of your visit, Explore Oak Ridge has put together a guide to the top five things to do at Windrock Park.
1. Off-Road Adventures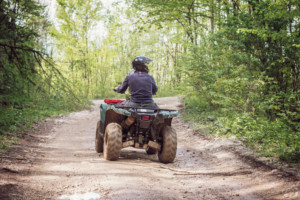 Boasting 72,000 acres of pristine wilderness and 300+ miles of trails, Windrock Park is a paradise for off-roading enthusiasts. Windrock's trails can accommodate a variety of vehicles, including ATVs, side x sides, Jeeps/4x4s, dirt bikes, trucks, rock crawlers, and rail buggies. If you don't have your own vehicle, you can stop by the park's general store to rent a Yamaha or Honda side x side. All of the trails at Windrock Park are designated as easy, moderate, or difficult, so guests can find the perfect trail for their skill level and comfort.
2. Mountain Biking at Windrock Park
Mountain biking is another one of the most popular outdoor activities at Windrock Park. Filled with steep descents, drops, and jumps, the downhill and cross-country trails at Windrock range from difficult to extreme and are geared towards expert bikers. In addition to the general off-roading trails, Windrock has a designated 500-acre bike park with nine awesome trails. Over the weekends, there is a convenient shuttle service that takes visitors to the bike trails.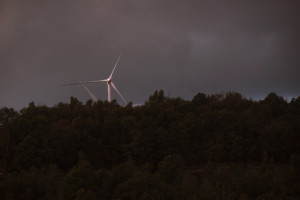 3. Watching the Windmills
Windrock Park is home to the only wind farm in the Southeast! The Buffalo Mountain Wind Farm features 18 windmills, which are simply captivating to watch. Operated by the Tennessee Valley Authority, the Buffalo Mountain Wind Farm has the capacity to generate 27 megawatts of electricity. The 15 largest windmills on the farm stand 256 feet in the air and feature 139-foot blades.
4. Exploring the Nature Trail
Windrock Park's nature trail is perfect for a leisurely stroll through the woods. Beginning at the fire hydrant along Windrock Park Lane, the nature trail leads guests to a lovely pond and picnic area. We recommend packing a sacked lunch and enjoying your meal amid the park's natural splendor. Animal lovers will want to keep their eyes peeled for butterflies, birds and other critters.
5. Shooting at the Range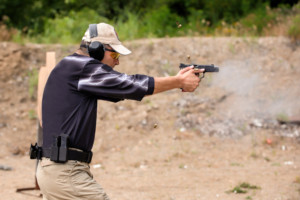 Visitors to Windrock Park will also find one of the area's very best outdoor shooting ranges. Windrock Shooting Range features three pistol bays and a 100+ yard rifle range tucked away in the forest. The range features both paper and steel targets that you can shoot with a rifle, pistol, or shotgun. If you don't have your own gun, you can rent a firearm from Windrock's extensive collection. Windrock Shooting Range is a great destination for first-timers, as professional shooting coaches and instructors are on hand to show guests the ropes.
Looking for even more ways to enjoy the great outdoors during your getaway? Check out our complete guide to outdoors and recreation in Oak Ridge!