We're excited to report that one of the most popular attractions in Oak Ridge, TN is getting a makeover! This fall, the American Museum of Science and Energy will move into a brand new building in the heart of the Secret City. The redesigned Oak Ridge science museum will include a number of fresh exhibits and features that appeal to visitors of all ages. To help you plan your next trip to Oak Ridge, we have put together a guide to everything you need to know about the updated museum.
New Location and Opening Date
The American Museum of Science and Energy will now be located at 115 Main Street East, which is right in downtown Oak Ridge. In preparation for the big move, the museum has been closed since July 29, 2018. The science museum will reopen in its new location on October 1 and hold a special grand opening event on October 18, 2018. Everyone is welcome to attend!
What's New at the Oak Ridge Science Museum
The AMSE will continue to be a first-class science museum with a special focus on the Manhattan Project and other groundbreaking research conducted right here in Oak Ridge. According to an article in The Oak Ridger, the renovated museum will feature a redesigned exhibit gallery with brand new exhibits, including displays and programs from the Manhattan Project National Historical Park. Guests will also find special temporary exhibits, such as an exhibit on the history of the Tennessee Valley Authority.
In addition to these new exhibits, the museum is also adding to and improving existing exhibits dedicated to the quest for the atomic bomb, the Y-12 National Security Complex, nuclear materials storage, nuclear reactors, national defense, and the planet's energy resources. Other highlights of the renovated museum include an auditorium lecture hall with seating for 150 people, state-of-the-art classroom facilities, and a new retail shop.
The AMSE is also welcoming Julia Bussinger as the museum's new director. Bussinger, who holds a degree in chemistry and a doctorate in conservation, has previously overseen the Aerospace Museum of California, City of El Paso Museum of Archeology and Museum of History, and the Agua Caliente Cultural Museum in Palm Springs, CA.
History of the American Museum of Science and Energy
The Oak Ridge science museum first opened way back in 1949! At the time, it was known as the American Museum of Atomic Energy, and it was located in an old wartime cafeteria. In 1975, the museum moved to a new location on Tulane Avenue, where it remained for more than 40 years. The name of the museum was changed to the American Museum of Science and Energy in 1978.
More Fun Things to Do in Oak Ridge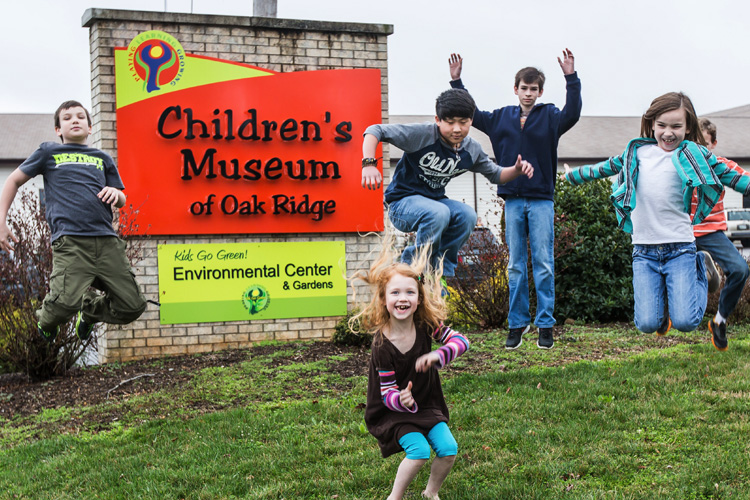 Whether you're planning a vacation in Oak Ridge or just a day trip, there is plenty of fun to be had in town. If you will be visiting with the whole clan, we suggest checking out these 11 can't-miss family activities in Oak Ridge. We can't wait to see you in the Secret City!